SPENDING TIME TOGETHER
"Getting to know your individual needs and issues, and together designing a long term plan, factoring in your lifestyle and constraints, to maximise your skin's health and fresh appearance, over the coming years. Working together with other experts for complimentary solutions."
GAINING BACK SOME TIME
Skin Care - medical grade
Wrinkle Reduction and prevention
Lip Restoration
Volume Loss and lifting including cheeks, temples, around eyes, mouth
Dark circles under eyes
Neck Bands
Hands rejuvenation
Evening Uneven skin tone / texture / colour: brown pigment and red vessels
IMPROVING WITH TIME
Lip Enhancement
Facial Contouring and highlighting beauty
Jawline Reshaping for facial proportion
Chin augmentation and shaping
Non-surgical profiloplasty: forehead nose lips chin balance
Non-surgical nasal correction
Non-surgical Facial Slimming
Smoothing of deeper folds: Marionette Lines & Jowls
Acne solutions: teens and adults, scar treatment
Scar treatments
Non-surgical nose enhancement/ correction
Hyperhidrosis: sweaty armpit treatment
MAINTAINING OVER TIME
Keeping the tone and texture and contours of the skin healthy for as long as possible.
Case Studies
All images untouched photographs of Dr Simone Doreian's patients.
CHIN IMPLANT (injectable) & LIP ENHANCEMENT
Rebalancing proportions can often be achieved in one session: after 15 minutes at a Masterclass session, a firm lifting HA gel injected, implant fashion, was used to create a chin, resulting in a much more defined jawline and enhanced overall attractiveness.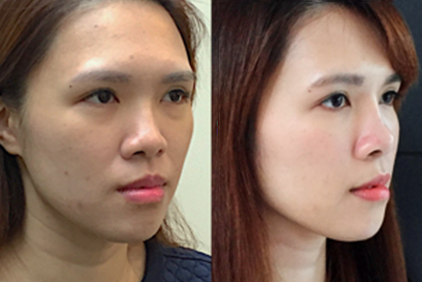 Asian faces often have slightly flatter cheekbones, less pronounced bridge of nose, more sunken nostrils. In this case, the chin was unusually prominent compared to the cheeks and nose. Using Emervel Deep HA we attained structural lifting through the mid cheek and subnasal region, a delicate nasal enhancement, with tip (Emervel Classic) and bridge reshaping, Emervel Lip and a softer more balanced profile.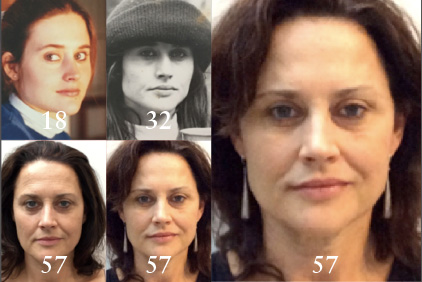 Multi-level 3D rejuvenation yields the most natural and durable results. Natural beauty restored with Emervel products: Emervel Volume to restore lost volume and lift cheeks, lateral cheeks, brow region, Emervel Deep lower face, Emervel Lip to lips, and Emervel touch for fine lines.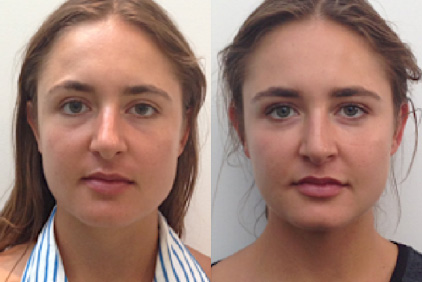 EYE BAGS / DARK CIRCLES IN YOUNG WOMEN
Early bags/tear troughs due to underdeveloped cheek bones. Small volumes of a lifting architectural filler can build what nature never gave: cheeks and lips, forehead contouring resulting in a fresher, more beautiful appearance ready for a sister's wedding.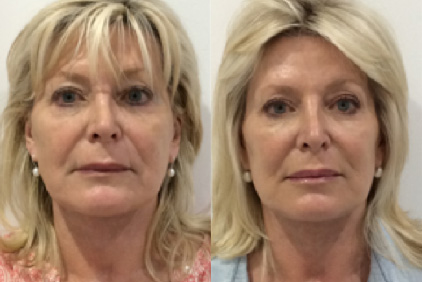 NON SURGICAL FACE-LIFT
Soft tissue (fat) loss typical of ageing, can be ameliorated with accurate replacement of lost volume. High lifting capacity HA gels are used to lift mid cheek, support cheek festoons (water bags), and fill though lateral cheek hollows. Soft tissues around the mouth, and brow restituted using durable, versatile HA gel.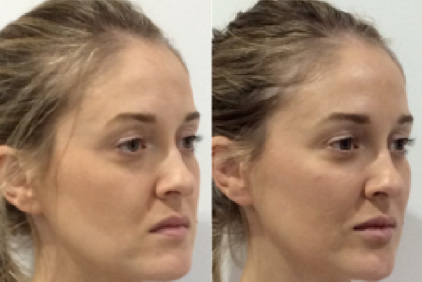 FULL FACE REJUVENATION AND HIGHLIGHTING- NON SURGICAL
Restoring cheek, brow, upper lip and lower lip (Lip Evolution technique), lower face volume with providing balance between lip/chin and relaxing frown and chin muscles with botulinum.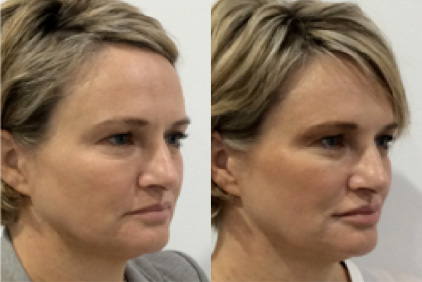 CHEEK ENHANCEMENT/ LIP ENHANCEMENT
LIP EVOLUTION TECHNIQUE in a younger patient, after children and loss of weight. Restoration of fat loss with HA filler can provide a long lasting relief of darker eye shadows and a sad looking mouth area.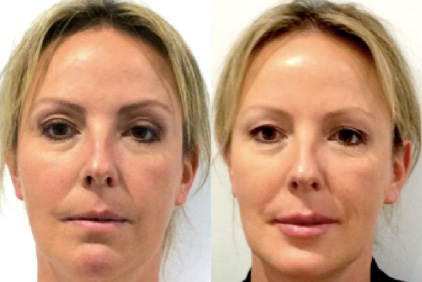 LIP REJUVENATION / ENHANCEMENT
LIP EVOLUTION TECHNIQUE Modern day products allow ' back to work' status for almost everyone immediately. Minimal swelling HA gels are now available. Good technique ensures only the most natural undetectable results.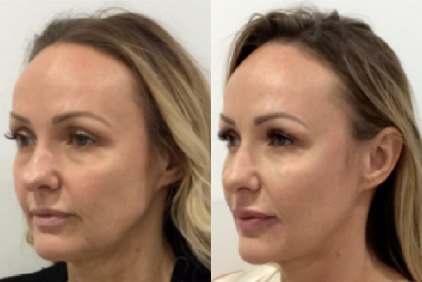 LIP ENHANCEMENT
in a broader face can bring balance and feminization, with minimal swelling and no down time.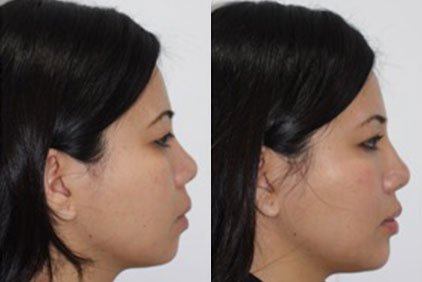 JAW RECONTOURING / EYE REJUVENATION / CHEEK REVOLUMISATION/ TEMPLE FILLING
jowls and softening of the jaw contour can be achieved, both by HA gel fillers, and Botulinum Toxin to the platysma muscle. In this case, HA lifting gel was used to replenish middle cheek fat pads, and highlight her natural features around the brow, lateral cheek, upper lip, jaw and chin in small amounts.
PROFILES
balancing nose cheek and chin for the perfect profile. Underdeveloped cheek and jaw bones, and nasal regions can be addressed with firm fillers with a long duration of action - 2 years plus, injected just as an implant would be placed.
SKINBOOSTERS
Two to three treatments a month apart and the dermis is thicker, with more collagen & elastin on biopsy persisting beyond 12 months post treatment. Also fabulous in FACIAL SKIN as the ultimate long lasting built-in moisturiser and rejuvenator. No puffy pillow face or hands.